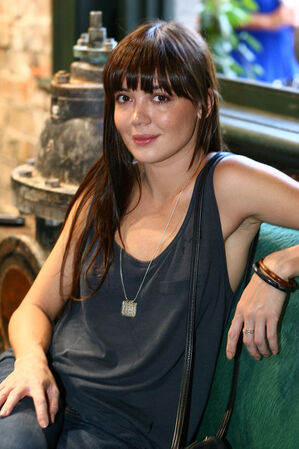 Emma Lung
is an Australian actress.
Film Portrayal
She portrayed Heather.
Mini Biography
Emma Lung was born in Sydney, New South Wales, Australia. She is an actress, known for Triangle (2009), The Jammed (2007) and Stranded (2006). Grew up in Sydney, Australia as a teenager where she attended Newtown High School of the Performing Arts before being accepted into the Professional Performing Arts School (public high school) in New York City, USA where she completed her dramatic studies.
Selected Filmography
Stranded (2006)
Triangle (2009)
Trivia
Her father is half Chinese, her mother Scottish and French.
Sources
Gallery
Ad blocker interference detected!
Wikia is a free-to-use site that makes money from advertising. We have a modified experience for viewers using ad blockers

Wikia is not accessible if you've made further modifications. Remove the custom ad blocker rule(s) and the page will load as expected.