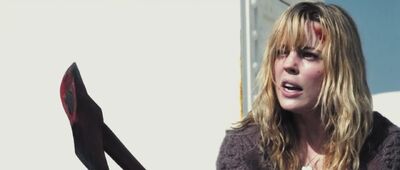 The
fire axe
is an implement that has been used for millennia to shape, split and cut wood; to harvest timber; as a weapon; and as a ceremonial or heraldic symbol.
Movie Story
Near the middle of the film, while running away from the killer, Jess sees a fire axe, she then gets it and uses it to protect herself from the killer.
Gallery
Ad blocker interference detected!
Wikia is a free-to-use site that makes money from advertising. We have a modified experience for viewers using ad blockers

Wikia is not accessible if you've made further modifications. Remove the custom ad blocker rule(s) and the page will load as expected.