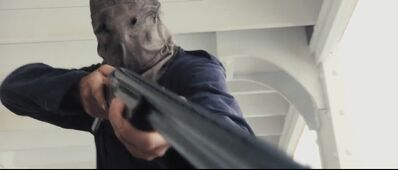 The
Remington Model 870
is a pump-action shotgun manufactured by Remington Arms Company, LLC. It is widely used by the public for sport shooting, hunting, and self-defense. It is also commonly used by law enforcement and military organizations worldwide.
Movie Story
The shotgun is used by the killer. The gun can be found in the armory of the ship. Later, Jess uses it to kill the rest of the survivors in order to escape the time loop.
Gallery
Ad blocker interference detected!
Wikia is a free-to-use site that makes money from advertising. We have a modified experience for viewers using ad blockers

Wikia is not accessible if you've made further modifications. Remove the custom ad blocker rule(s) and the page will load as expected.