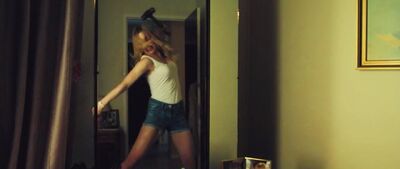 A
sledge hammer
is a large, heavy hammer used for such jobs as breaking rocks and driving in fence posts.
Movie Story
Jess gets the hammer from her tool shed and uses it to kill the other Jess while she was getting ready for her trip to the harbor with the others.
Ad blocker interference detected!
Wikia is a free-to-use site that makes money from advertising. We have a modified experience for viewers using ad blockers

Wikia is not accessible if you've made further modifications. Remove the custom ad blocker rule(s) and the page will load as expected.